Insights from a Senior Leadership Breakfast
On May 10th we hosted a leadership breakfast event at The Bonham in Edinburgh to discuss The Future of Digital Finance. We were joined by industry experts and digital transformation leaders from top Financial Services organisations, including HSBC, Morningstar, Barclays, Lloyds Bank and more.
The morning kicked off with a landscape overview from our Co-Founder, Kevin Ryan, taking us back to when the first fully functional banking app was launched in May 2011 by the Royal Bank of Scotland and up to the current situation Digital Finance teams find themselves in now with the need for agility, inclusive design practice and awareness of fast changing technology.
We then hosted a panel discussion with industry leaders, including Catherine Richards, Head of Customer Design at Tesco Bank, Derek Smith, CTO at Morningstar, Mary MacPherson, Innovation & Experience Design Director at EY and our Openbox Co-Founder Laura Rae.
Several insights came out of the event, such as the importance of internal collaboration, audience segmentation, customer data protection, designing in regulation, technology disruption and development, and the pertinent importance of customer empathy when designing digital experiences.
We've delved into the key takeaways below:
Collaboration Is Key between Technical and Design:
One of the consistent themes highlighted was the need for close collaboration and understanding between technical and customer design teams. Aligning on shared objectives from the outset can help ensure the delivery of a seamless banking experience for all customers. Derek Smith, CTO of Morningstar, shared how critical collaboration can help bridge the gap between technology and user experience design, supporting the joint efforts in being able to serve diverse user needs and ensure both teams are on the same page, from initial idea to launch.
A focus on segmentation:
Mary MacPherson, Innovation & Experience Design Director at EY, called attention to the significance of segmentation when designing banking experiences and how important it is to think of those customers who don't necessarily have smart phones and are not considered 'digitally savvy'. By recognising and remembering that not all customers will possess the same level of digital and financial literacy, design and technical teams are more equipped to deliver fair and inclusive products. Through designing and tailoring offerings to different segments, FS companies can provide personalised and thoughtful solutions that meet specific customer needs and enhance overall customer satisfaction and loyalty.
Always Protecting Customers in the Digital Era:
As technology is advancing at lightning speed, particularly AI and voice technology, customer protection and regulation are of utmost importance in the design of Digital Finance solutions. The panel of experts emphasised that while innovation is essential (and constant), ensuring customer safety and data privacy should always take precedence from the outset, highlighting that there is a tight balance between creating customer-centric design while adhering to regulatory compliance.
Adopt A Personalised Strategy to Drive Loyalty
Laura Rae, Co-Founder of Openbox, shared how data-driven hyper-personalisation is now crucial for Digital Finance products, as it empowers Banking organisations to address their customers' requirements, making them feel understood and protected. She also highlighted how true personalisation goes far beyond just using a customer's first name. Effective personalisation understands what the customers' unique needs are and ensures they are being served in a way that addresses those needs. By embracing hyper-personalisation, banks can enhance their revenue streams, elevate customer experience and engagement, and promote financial inclusion. Those banks that swiftly embrace this challenge and deliver comprehensive end-to-end hyper-personalised products and services will gain a significant competitive advantage.  
Embracing Customer Insight And Empathy:
To really know your customer is no easy task. Catherine Richards, Head of Customer Design at Tesco Bank, shared how her design team works hard to ensure empathy at the core of their design practice and they do this by inviting customers to speak to them regularly at their event 'Customer Wednesdays'. The teams learn directly from customers to understand their needs to ensure any banking experience has empathy built in throughout the entire journey and accessibility needs are always considered.
The Current Skills Gap:
Perhaps due to the pandemic, there is now an evident skills gap in Financial Services for building exceptional customer experiences while deeply understanding the regulation around the industry. The panel discussed the need for Finance organisations to partner with the right vendors to help them understand current best practices and how to design amazing experiences, all while in alignment with regulatory standards.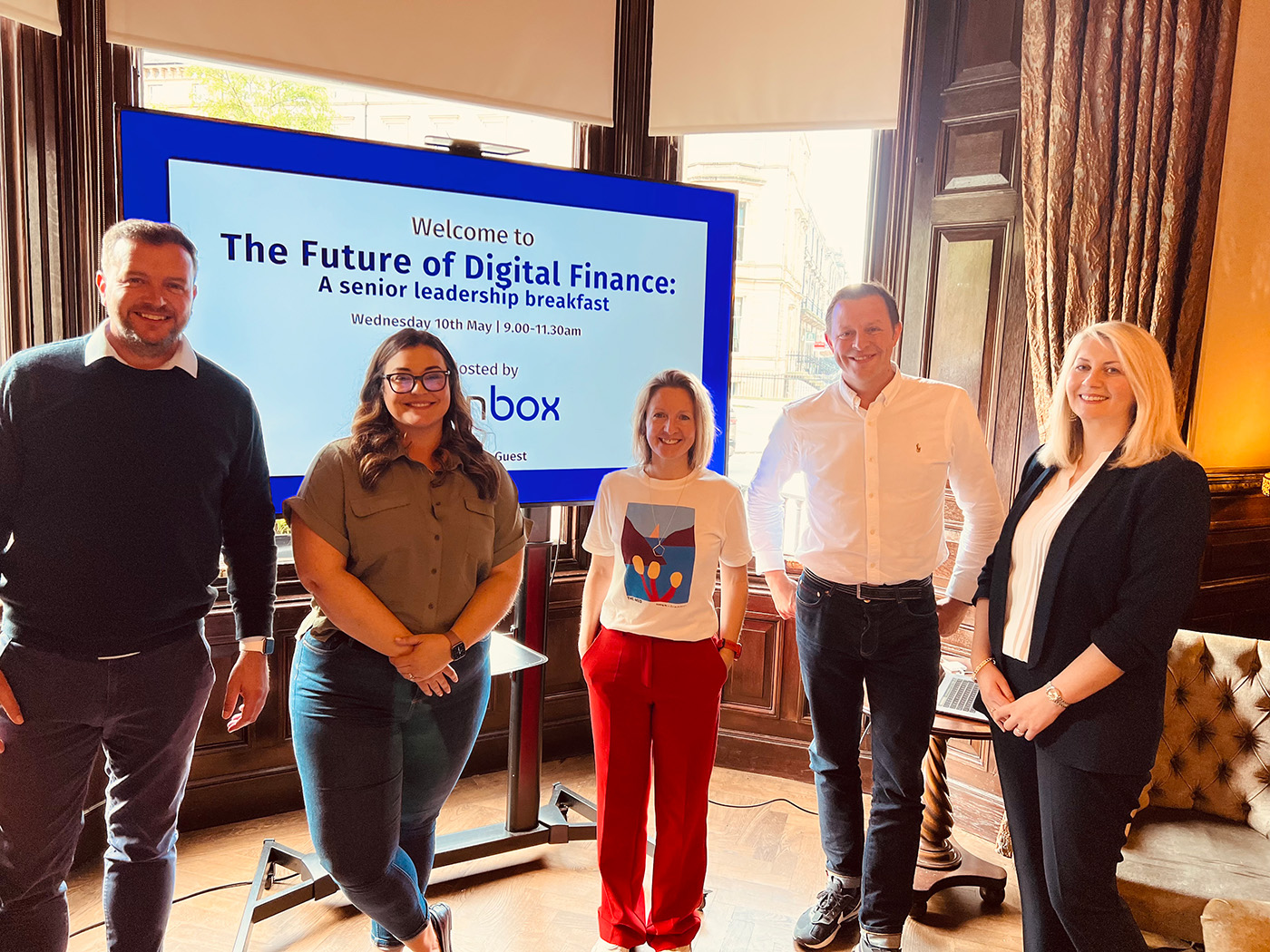 Overall, it was an incredibly insightful morning, hearing from our Co-Founders, panel of experts and the guests in attendance who were engaged in the discussion, sharing their own perspectives and current challenges they face in the Digital Finance world.
Openbox hosts regular events with senior leaders in the digital finance space. If you're keen to come along to one in the future, or to join as a speaker, please email us at This email address is being protected from spambots. You need JavaScript enabled to view it..
About Openbox
Openbox is the premium digital experience partner to the financial services industry that seamlessly connects technology and customer. Armed with decades of experience, our consultants work with you to deliver high quality digital experiences that meet industry regulations and customer expectations, everytime. Our dedication to exceptional collaboration and communication, paired with our deep industry knowledge, sets us apart from other digital experience partners. We work with you to drive successful digital adoption, strengthening your customer acquisition and retention. Be the only choice for your customer with Openbox by your side and be the digital experience leader in financial services.