There is substantial opportunity to succeed for Digital Finance leaders when it comes to personalisation, so why is Financial Services still lagging behind every other industry?
On September 21st, Openbox and Dynamic Yield by Mastercard brought Financial Services professionals together to host 'The Future of Personalisation', an intimate, senior level event held at Gleneagles Townhouse in Edinburgh.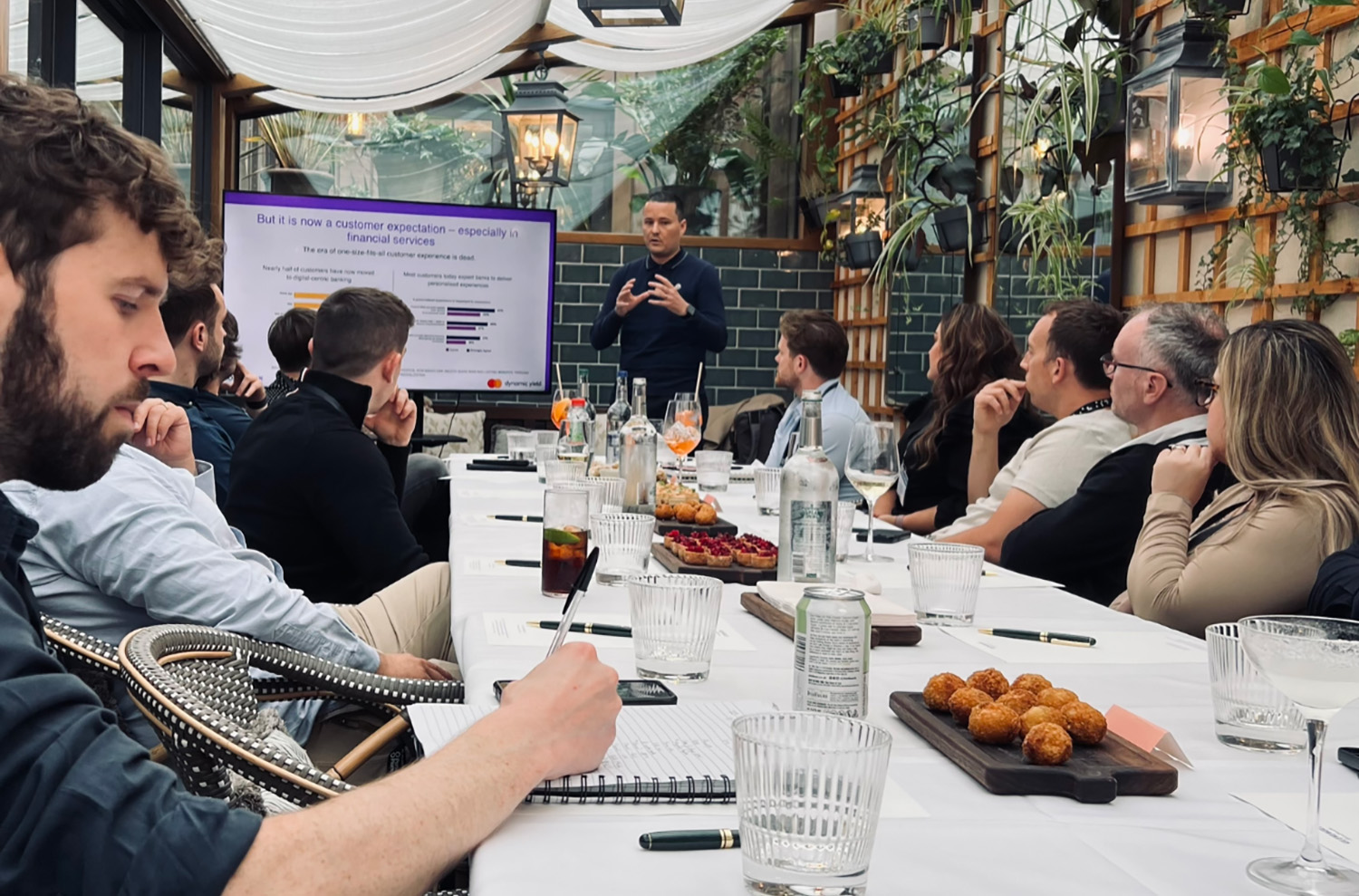 Our speakers included:
Tommi Kerr, Digital Experience and CRO Lead, NatWest Group
Kate Bordwell, Design Principal, Banking and Cards Servicing, Lloyds Banking Group
Laura Rae, Co-founder, Openbox
David Mannheim, Conversion Optimization Expert and Author of 'The Person in Personalization' 
Bringing this group of experts together uncovered real truths on what digital personalisation in financial services looks like right now and laid out important steps leaders can take to drive real impact in their organisations and for their customers. 
We've summarised some of the key points from the event: 
'You Can't Put Lipstick On A Pig'
Our experts made it very clear how personalisation tactics layered upon a poor quality digital foundation will inevitably cause more problems in the long run. 
During the event we discussed the importance of optimising the basics before anything else, with Tommi Kerr dropping the popular phrase 'you can't put lipstick on a pig', which has been a commonly used phrase amongst digital finance experience teams for years. 
The basics, such as user experience (UX) and site speed, are the first impressions for a user. If the foundations are poor, then any personalisation tactics layered on top will only create more friction for the user. 
---
"With only one chance to get it right when a customer lands on the website - a bad experience will impact trust, loyalty and inevitably hold them back from returning, so don't skip the basics before you approach a personalisation strategy."
Tommi Kerr, Natwest
---
Experiment Like A Scientist
In Tommi's presentation, it was repeatedly mentioned how important experimentation is and how beneficial it can be for your teams to continuously test and learn - getting them to 'think like scientists' will make experimentation sticky in your team and get everyone on board with testing different ideas. "Experimentation is an insurance against bad decisions" was a strong reminder that we need to avoid single-made decisions by the HIPPO (Highest Paid Person's Opinion) in the room and look at everything as an audience test. 
Embedding a culture of experimentation can not only drive curiosity and a growth mindset across your team, but it quickens the pace of discovery, showing what's working and what's not for your customer. 
Focusing on priority groups when experimenting with different personalisation tactics, rather than implementing wider 'crowd pleasers' that have less impact, will allow you to deep dive into your customer segments to really understand how you can help them in their own individual journey.
---
'True personalisation is understanding the customer and helping them do what they need to do as efficiently as possible, rather than just implementing vanity tactics like first names or saying 'happy birthday'. You have to go deeper than that to serve a genuinely helpful, personalised experience to your customer.'
Laura Rae, Openbox 
---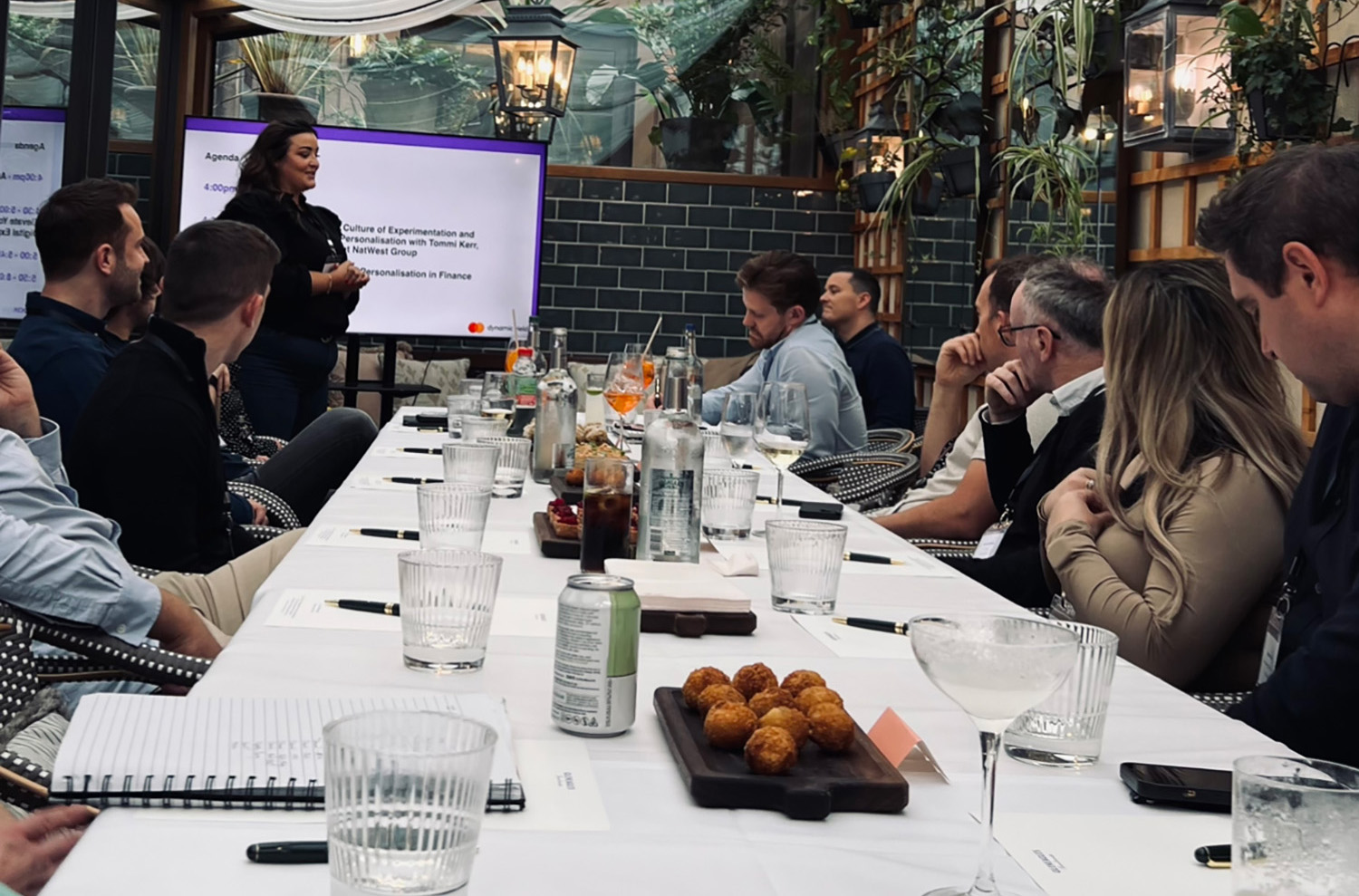 Personalisation For The Person, Not The Business
The panel discussion included Tommi Kerr, Laura Rae and Kate Bordwell, and was hosted by David Mannheim. 
The panel covered a variety of topics, from the use of customer data, to overcoming legacy technology used in financial services. However, there was one point that came up again and again throughout the discussion: you must remember your customers are real humans and they need your help. 
The desire to implement shiny new personalisation strategies can get confused in discussions around wider business goals and revenue targets - as soon as personalisation efforts become centred around 'sales', you've already disengaged from the core value of personalisation. 
The panellists agreed that having genuine empathy for your different customers, such as those in difficult financial situations or those less digitally savvy, should be front and centre of how you approach the design of your overall digital experience, and especially your personalisation strategy. 
Share The Journey With Senior Leaders And Get Buy-In
---
'It can be challenging to make real change in financial services due to tighter restriction and regulation, legacy technology and a lengthy sign-off process. But there is a way to make it slightly easier and that is getting buy-in from senior stakeholders to advocate the need for change higher up the chain.'
Kate Bordwell, Lloyds Banking Group
---
This is no simple task. It's advised to align your personalisation strategy to overarching business goals when engaging senior stakeholders. However, as we mentioned above, be sure to not let it get lost in wider sales objectives, but aligning it to the business will enable you to speak the language of senior stakeholders and support buy-in. 
The panel also aligned on the effectiveness of communicating early with compliance and legal teams when any design or experience changes are being discussed. This brings them along in the journey and so helps quicken the pace of decision making further down the line.
Concluding Thoughts
The insights shared by our speakers and attendees throughout the event showed that the financial services industry still has a way to go to perfect personalisation, but it is not without reach. 
The engagement from everyone illustrated how much passion for the customer these senior professionals have and they are driven to continue improving the overall experience landscape for digital finance. 
Openbox and Dynamic Yield are committed to supporting the journey to better personalisation experiences in financial services. Follow us on LinkedIn to hear about upcoming events and to join future conversations.
---
About Openbox
Openbox is the premium digital experience partner to the financial services industry that seamlessly connects technology and customer. Armed with decades of experience, our consultants work with you to deliver high quality digital experiences that meet industry regulations and customer expectations, everytime. Our dedication to exceptional collaboration and communication, paired with our deep industry knowledge, sets us apart from other digital experience partners. We work with you to drive successful digital adoption, strengthening your customer acquisition and retention. Be the only choice for your customer with Openbox by your side and be the digital experience leader in financial services.